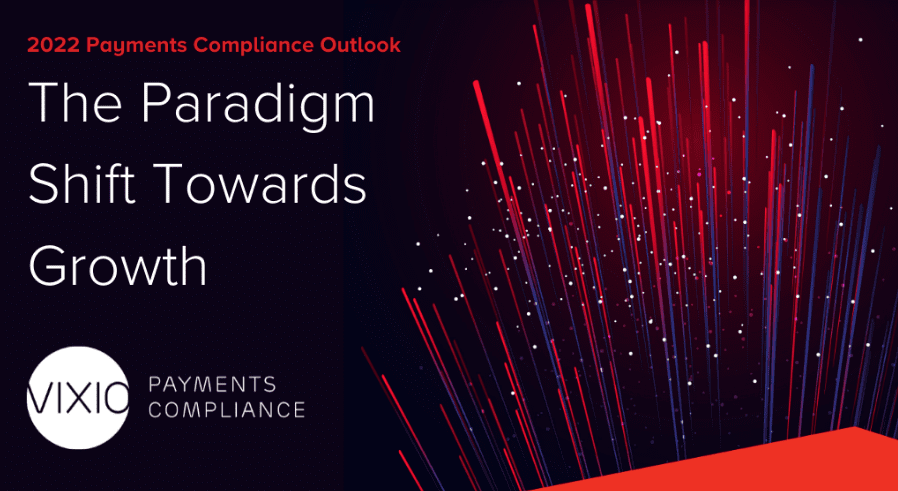 The Paradigm Shift to Growth
Benchmark your strategy against the global leaders in compliance
The payments industry is at a pivotal moment.
The seismic shift in focus driven by events over the past two years has opened new opportunities – businesses are moving from firefighting, to capturing and capitalising on new market growth.
And compliance could be a competitive advantage.
Learn how market leaders are preparing to thrive
VIXIO PaymentsCompliance has surveyed 100+ senior legal, compliance and regulatory executives from some of the world's leading payments companies, and we're sharing their thoughts for the first time in this important new report.
Get your copy now to discover how they plan to accelerate market growth and identify new opportunities in 2022, and get rare insights into their strategic priorities against which to evaluate your own plans for the next twelve months.
Find out:
How many compliance executives are actively planning for M&A activity in 2022
Where the key growth opportunities for payments businesses can be found
The value added products that are enabling payments businesses to tap into new audiences
Why – and how – compliance is driving competitive advantage for many firms.
Download your free copy of the 2022 Payments Compliance Outlook: The Paradigm Shift Towards Growth report here: https://bit.ly/VIXIOPCOutlook
Article by VIXIO PaymentsCompliance