The Payments Association Payments 101 – Online Training Course November 2022
November 15, 2022 @ 10:00 am

-

November 16, 2022 @ 3:30 pm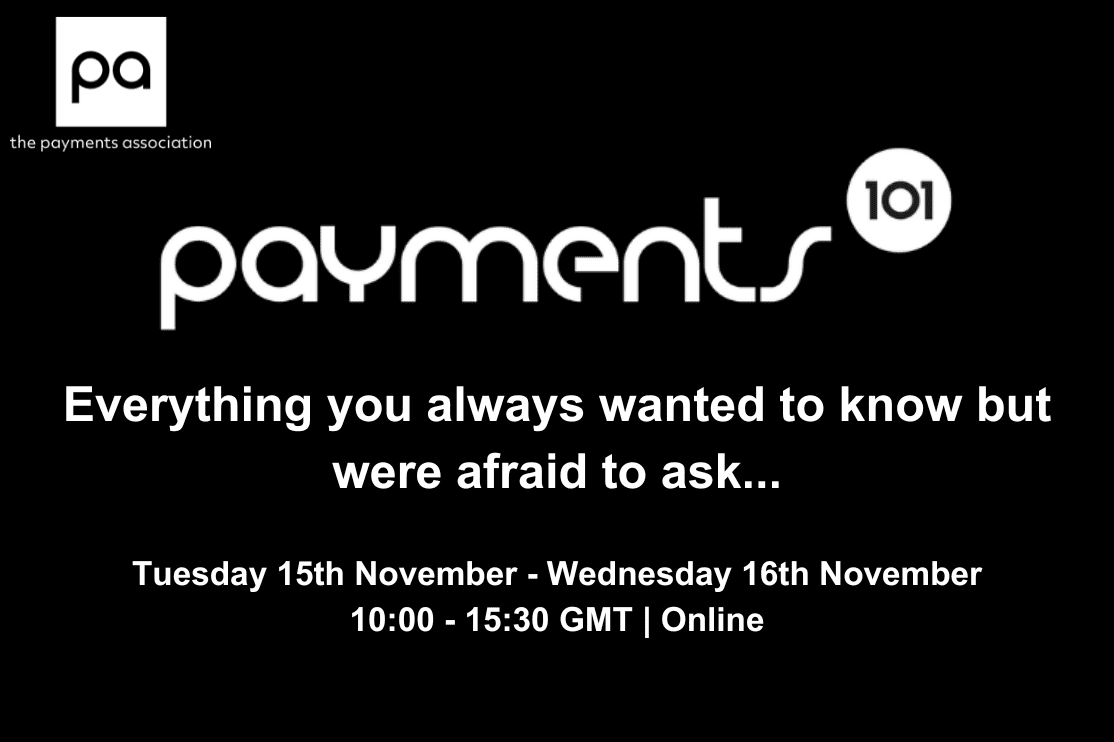 This two-day course covers the fundamentals of the card payments ecosystems.
The first day covers the mechanics of card payments, introducing ecosystem actors and mechanisms (e.g. authorisation, clearing and settlement), as well as the structure of cards and transactions. It will also give a worldwide overview of the markets and trends in different sectors and geographies, with a good sprinkling of PSD" to put regulations in context.
The second day will cover the fundamentals of card payment economics, the various channels and introduces concepts such as MSC and interchange, as well as explaining the value distribution across all ecosystem actors.
Course Content:
THE FUNDAMENTALS OF CARD PAYMENTS – Part 1
Card Payments Overview
Who are the Actors?
Authorisation, Clearing & Settlement
Exception Processing: Retrieval, Refund & Chargeback
What's in a card transaction?
Card Structure
Payment Card Industry Data Security Standard (PCI DSS)
THE FUNDAMENTALS OF CARD PAYMENTS – Part 2
Ecosystem costs
Payment Cards Value Chain
Merchant Models & Contract Types
The Payment Card Channels
Market trends
Charges & fees
THE FUNDAMENTALS OF THE NON-CARD PAYMENTS ECOSYSTEM
ACH Payments Overview
Open Banking
Alternative Payments
Fintech, Consumer Behaviours & New Technology
THE FUNDAMENTALS OF THE REGULATIONS IN THE PAYMENTS ECOSYSTEM
Financial Services Regulations
Security & Privacy Regulations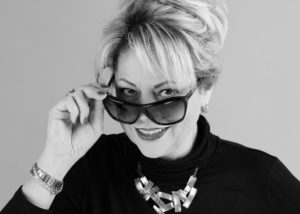 Speaker: Neira Jones, FBCS, MsC
Neira advises organisations of all sizes on payments, fintech, regtech, cybercrime, information security, regulations (e.g. PSD2, GDPR, AML) and digital innovation. More than 20 years in financial services and technology made her believe in change through innovation & partnerships. She always strives to demystify the hype surrounding current issues and also enjoys her work as an expert witness. She likes engaging on social media and regularly addresses global audiences as a keynote speaker or chair person.
This course is CPD accredited. In order to receive full accreditation for the course, you must attend the full course. Please contact Orlanna Morris at orlanna.morris@thepaymentsassociation.org to receive your certificate.
Member discounts and passes
Login to your member account
You may be entitled to complimentary passes or discounts, and access to exclusive content as part of your corporate membership. Sign in using your work email address to continue:
Set up your member account
Logging into your member account means you can:
* Availability depends on membership level that has been applied to your Corporate account. Terms and Conditions apply.