The blurred lines of liability – how can all players in the digital ecosystem work together to put a stop to financial fraud?
January 19 @ 2:00 pm

-

3:30 pm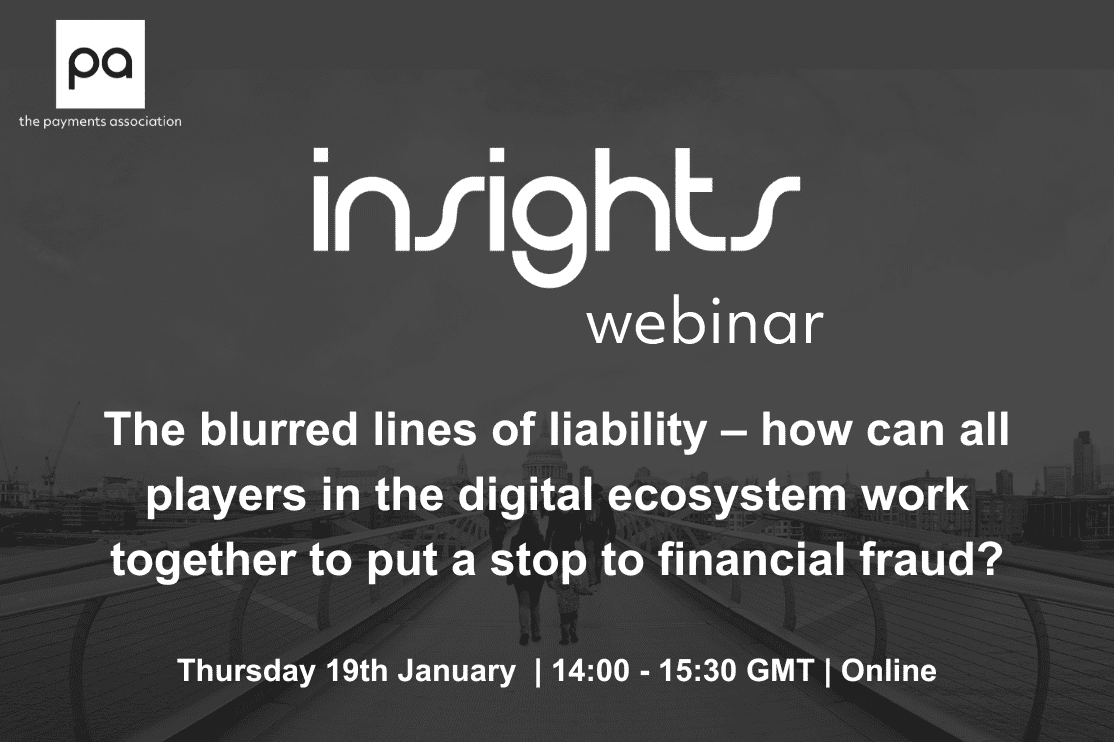 The ubiquitous adoption of digital technologies and a huge uplift in e-commerce has resulted in unprecedented levels of online financial fraud. The UK alone saw a 71% increase from 2020 to 2021 with £583 million in APP fraud losses, while the US experienced a 70% increase in fraud losses within a year, totalling at $5.8 billion. The pressure to safeguard consumers and develop robust cross-sector fraud prevention strategies is mounting. So, how can banks and big tech work together to tackle this issue and take liability for the part they play in online fraud? Could the ''Polluter Pays'' principle balance the liability scales?  What other models would acknowledge the complexity of the digital landscape and offer fraud protection strategy fit for the digital future?
14:00 Welcome remarks
Chair: Philip Creed, Director, fscom
14:10 Fireside Chat:
How can regulation help tackle the explosion in online financial fraud? Let's talk about long-term, sustainable plans for fraud prevention and detection.
Speakers:
Moderator – Philip Creed, Director, fscom
Mike Haley, Chief Executive Officer, Cifas
14:30 Panel Discussion with Live Q&A:
How can banks and big tech work together to get ahead of the fraud problem?
Can the ''Polluter Pays'' framework provide a fairer reimbursement model that suggest joint liability of banks, digital platforms and telecom operators for their involvement in the fraud ecosystem?
Should banks label fraud sources?
How can Big Tech tighten the screws on the Scammers? Effective verification, greater moderation, end to 'smishing'.
Cross-sector data sharing and fraud identification – implications for data privacy and security
What are the short-term strategies that both banks and big tech can implement now to reduce fraudulent activities and subsequent financial losses?
Speakers:
Moderator – Philip Creed, Director, fscom
Claire Simpson, Senior Manager, Payments Systems Regulator
David Heron, Head of Standards, Pay.UK
Alasdair McFarlane, Head of Fraud Prevention & Response, NatWest Group
15:20 Chair's Closing remarks
15:30 Event End
Member discounts and passes
Login to your member account
You may be entitled to complimentary passes or discounts, and access to exclusive content as part of your corporate membership. Sign in using your work email address to continue:
Set up your member account
Logging into your member account means you can:
* Availability depends on membership level that has been applied to your Corporate account. Terms and Conditions apply.