PA@Home – Virtual April 2023
April 4 @ 3:30 pm

-

5:30 pm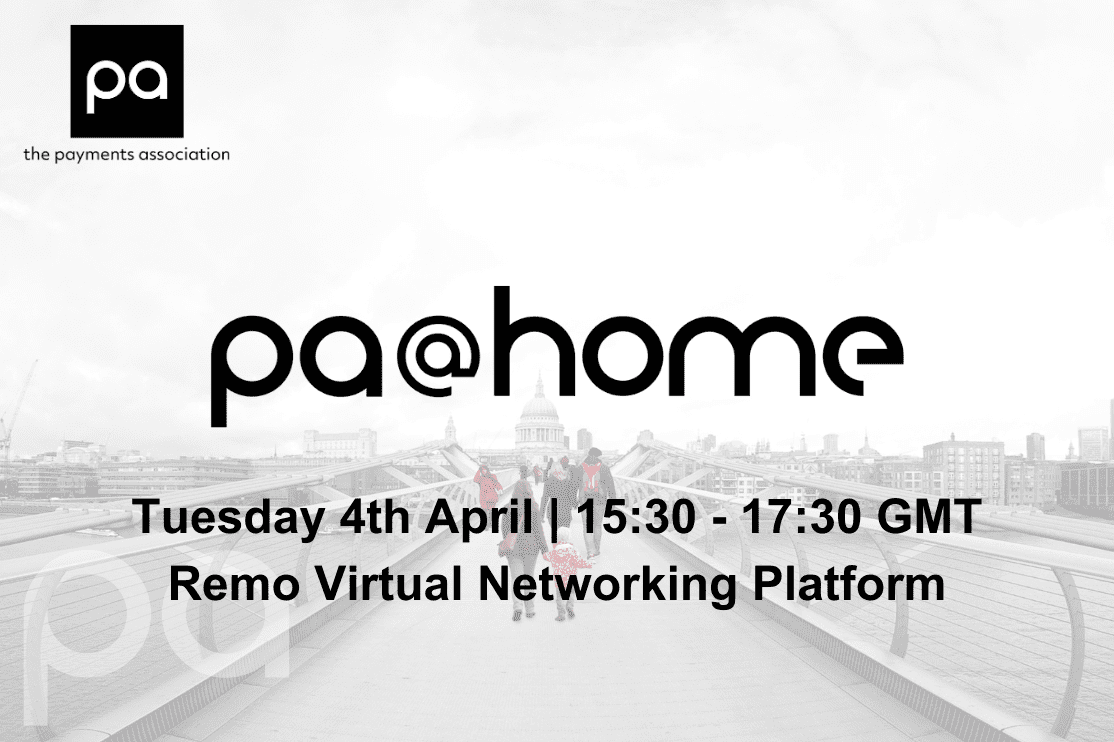 Our beloved virtual PA@Home is back and taking place on 4th April 2023 between 3:30 – 5.30PM GMT +1
Join us to help grow your network and engage with new members.
The virtual platform has a visual top-down view, 2-D map comprised of interactive roundtables. The platform uses video, audio, and chat functions to allow guests within the space to interact naturally in real-time, from anywhere in the world. You will be able to hop from table to table and meet new payments professionals or say hello to the ones you already know.
There will be an opportunity to have those all-important one-to-one conversations on dedicated floors of the virtual space. You will also be able to see who is there and send them a private message.
It will be a fun, informal environment as our PA@Home events always have been – so kick back with a beverage and enjoy this one from the comfort of your own home.
Member discounts and passes
Login to your member account
You may be entitled to complimentary passes or discounts, and access to exclusive content as part of your corporate membership. Sign in using your work email address to continue:
Set up your member account
Logging into your member account means you can:
* Availability depends on membership level that has been applied to your Corporate account. Terms and Conditions apply.