How to unlock the power of virtual cards to revolutionise corporate payments – October 2022
October 20, 2022 @ 2:00 pm

-

3:30 pm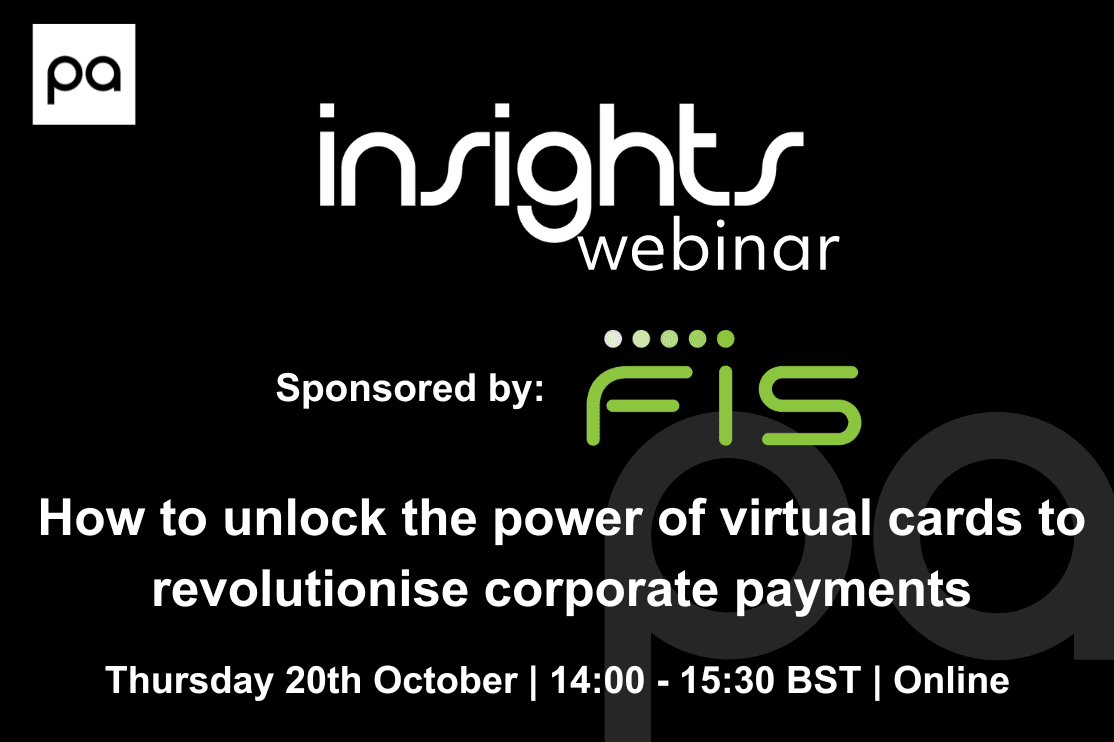 This webinar is free to attend for anyone who works in payments.
Virtual payment cards have the potential to enhance and simplify the payment journey for consumers and companies. The opportunity to offer a seamless integrated payment process using virtual cards has several benefits and is increasing the popularity of this payment solution. Companies cannot afford to continue using paper-based and manually intensive payment processes.
The increasing demand for touchless payment options that was accelerated by the pandemic is seeping into the corporate world, where a host of new integrated payment options are hitting the market.
Virtual cards are emerging as a popular and easily deployable solution. In fact, B2B expenditure is expected to make up 80% of the virtual card market by 2025. The global virtual card market is expected to triple by 2025 and reach an estimated spend in excess of $5 trillion.
So, why is it important for financial institutions to include a virtual solution in their commercial card offering?
A virtual card is a secure way to pay for goods and services without having to issue physical cards to employees. B2B virtual cards improve accounts payable (AP) processes, benefiting both buyers and suppliers by streamlining day-to-day payments, providing greater control over cash flows and embedding rich data with payments. These cards have enhanced security, compared to other credit cards and payment methods. B2B virtual card market is driven by exploding mobile device usage, as the payment method can only be used for designated scenarios, such as AP payments and online or mobile purchases.
The demand for new and safe B2B payment methods continues to grow as more companies adopt remote work policies and continue to fight fraudulent activity on traditional payment rails.
Hear from industry leaders and subject matter experts about the changing corporate card payments landscape and identify key strategies for future success.
Join the event to hear our senior expert speakers discussing corporate card payments, virtual cards and market trends, assessing risks and opportunities, as well as exploring strategies to master this evolving market. Plus, you will have the chance to have your questions answered.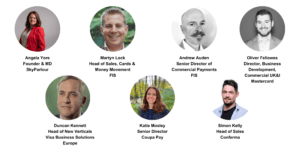 Member discounts and passes
Login to your member account
You may be entitled to complimentary passes or discounts, and access to exclusive content as part of your corporate membership. Sign in using your work email address to continue:
Set up your member account
Logging into your member account means you can:
* Availability depends on membership level that has been applied to your Corporate account. Terms and Conditions apply.