How to embed the new consumer duty requirements in your product development
September 15 @ 10:00 am

-

11:30 am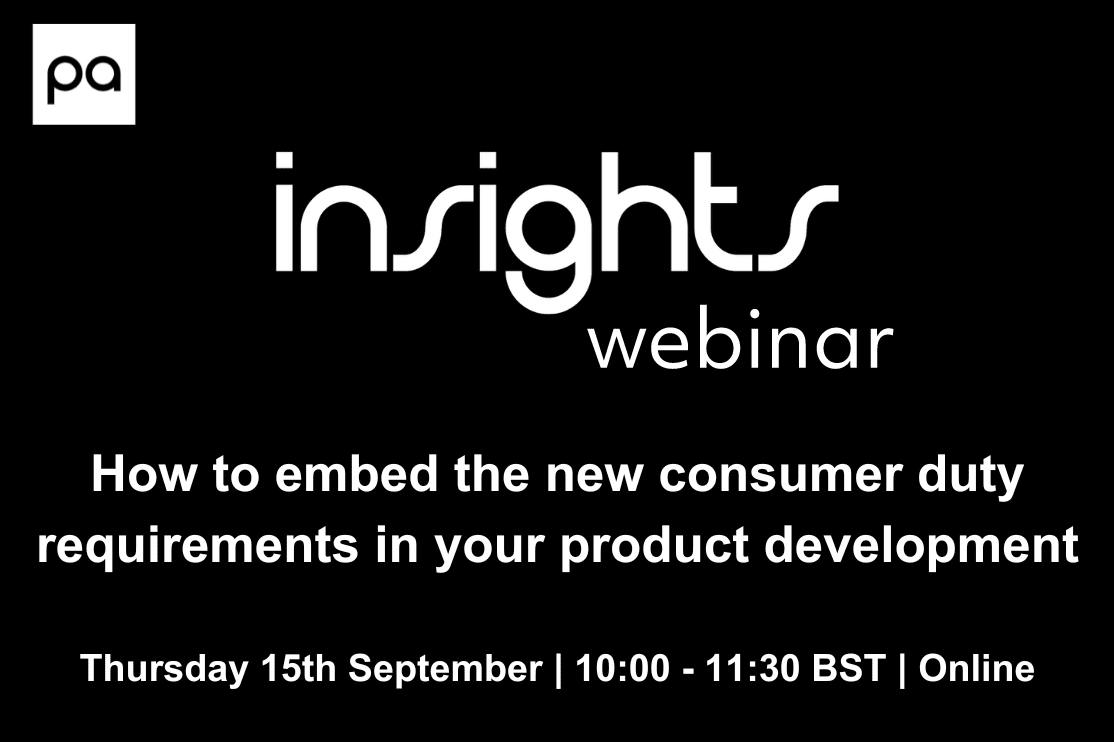 With more financial decisions now in consumers' hands, the changing digital landscape and the global economic crisis we are facing it is the time for us to set a higher standard of consumer protection.
With the anticipated confirmation of the new rules in July 2022 and implementation by April 2023, we have reached the halfway stage of the journey towards Consumer Duty implementation with the aim of raising the standard of care that firms provide to consumers.
While most payments firms will be certain they do put consumers at the heart of their business, it's time to consider how this can be evidenced if the FCA asked. If firms act now, they can capture the evidence that they have embedded the customer centric mindset and approach as expected by the new principle into their current and future change programmes. What should be considered?
Sign-up to learn about:
What is the new Consumer Duty, what will you have to do and how?
What 'good outcomes' look like and the meaning behind the principle?
How are firms expected to measure success
What evidence does the FCA expect from firms to show that they are making progress with the duty
What Consumer Duty brings as challenges and concerns, implementation requirements, and where are the opportunities.
Join The Payments Association Insights webinar to learn from our senior experts how the new principles and cross-cutting rules will affect your approach to specific customer outcomes, and responding to the challenges these new rules may present. Plus, you will have the chance to have your questions answered.
As with most things in the industry, this will be a collaborative exchange of ideas so please join us to have your say.
Agenda and speakers to be announced shortly.
Are you a member?
Whether you are a member or not, you must first register for an account below before you can book onto an event. You only need to do this once, thereafter you can simply log in. If your cookies are enabled (which we recommend) it will automatically remember you.
Members of The Payments Association:
Once logged in, the system will automatically allocate any discounts or complimentary passes you are entitled to as part of your membership at the checkout. If you encounter any issues, please email events@thepaymentsassociation.org
Non-members of The Payments Association:
Note that you will be unable to register to member-only events. If you are a guest of a sponsor, the sponsor must register on your behalf.
If you are interested in finding out more about membership please email Tom.McCormick@thepaymentsassociation.org
For any questions or queries on registration please email events@thepaymentsassociation.org