In Conversation with… February 2023
February 28 @ 5:00 pm

-

7:30 pm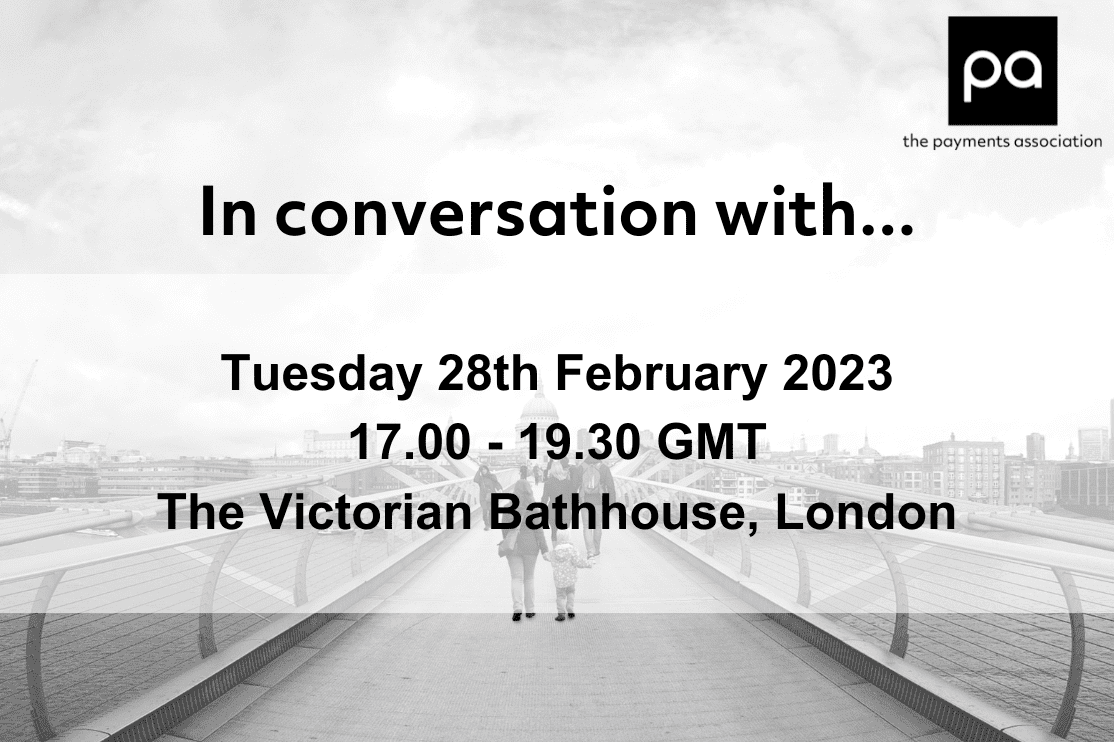 In Conversation with Alla Gancz, EY
The payments industry is going through a period of radical transformation, and we are seeing a whole new set of players and innovations emerge. As an executive-level manager you never have enough time to focus on everything. The most pain usually gets the most attention. Which is why this event is a must attend.
This event will help you look into the future and better understand the forces that are changing the payments industry and what it will mean for your business.
Be a part of the most necessary payments event for C-suite leaders.
Join Alla Gancz, UK Payments Leader at EY, on 28th February at 5pm, as she will share a range of valuable insights to help you drive value beyond payments. Hear about the threats, the opportunities and how the future of payments will look in the next five years.
During this interactive session, you can choose the topics covered and get your questions answered.
Some of the topics that will be covered include:
What are regulators worried about?
Who are the big forces changing payments and how will they change behaviour and world trends
How will fintechs navigate the current climate – how will they continue to differentiate and work with banks and providers of technology?
How will technology transform payment offerings in the next five years?
How should you leverage artificial intelligence – should we be concerned?

What should you be doing to drive value beyond payments?
Agenda:
16.45 – 17.00hrs – Registration
17.00hrs – 17.40hrs – Interview & fireside chat
17.40 – 18.00hrs – Q&A
18.00 – 19.30hrs – Networking Reception
Venue: 
The Victorian Bathhouse
7-8 Bishopsgate, Churchyard,
London
EC2M 3TJ
Delegates:
Kindly note that the event is bespoke to C-suite professionals, who specialise in payments only and are members of The Payments Association.
Other:
Chatham House Rules will apply and no reporters are allowed.
Speakers: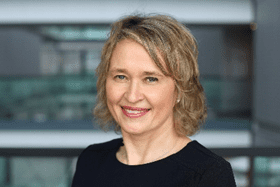 Alla Gancz, UK Payments Leader, EY
Alla is a partner and UK Payments Leader at Ernst & Young LLP in the expanding Financial Services Technology Consulting service. With over 25 years of experience working in payments and technology consulting, Alla led digital transformation and innovation programs across financial services.
She is focused on helping EY clients to accelerate payments operations and technology transformation, infrastructure modernization and innovation, in addition to building new payments platforms.
Alla supports banks on their journey of adoption of real-time payments while accelerating transaction speed, reducing risk and fraud, creating new revenue sources, reducing transaction costs, and reaching new markets.
She holds an MBA from INSEAD, a top business school in France
Tickets
This is a member-only event.
Login to your member account
You may be entitled to complimentary passes or discounts, and access to exclusive content as part of your corporate membership. Sign in using your work email address to continue:
Set up your member account
Logging into your member account means you can:
* Availability depends on membership level that has been applied to your Corporate account. Terms and Conditions apply.