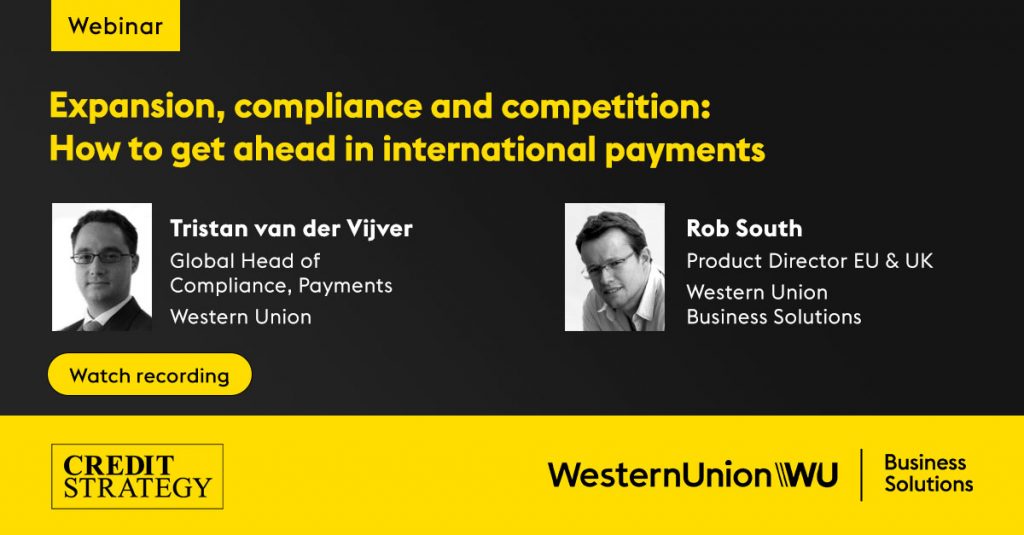 As many financial institutions look to automate processes and comply with changing regulations, strategies for international expansion and the bandwidth to find new areas of growth, are under increasing pressure.
Simultaneously, institutions are responding to the growing demands of an increasingly globalised client-base, trying to harness latest developments in technology, and facing conditions where legislators are opening up competition.
In this webinar, hosted in association with Credit Strategy, our experts will explore these themes.
Practical issues and solutions will be explored around:
The compliance landscape: practical implications for financial institutions of developments such as:

Westpac's fine by the Australian regulator, the largest fine in Australian corporate history, for failing to report international money transfers in a timely fashion, and due diligence failures.
Wirecard fraud fallout
The FinCEn leak; investigations it may trigger into controls/governance.

The effects so far of PSD2, and has there been a shift to multi-bank integration, what does this eco-system look like? What technology opportunities can be harnessed now, for what objectives?
Tender processes and existing platform providers:

Which questions to ask?
Understanding the mapping process of platforms and their own suppliers;
Tracking the lines of responsibility within your provider.
Interested? Watch the recording for free by clicking on the following link:
Link: https://bit.ly/3nccYJS