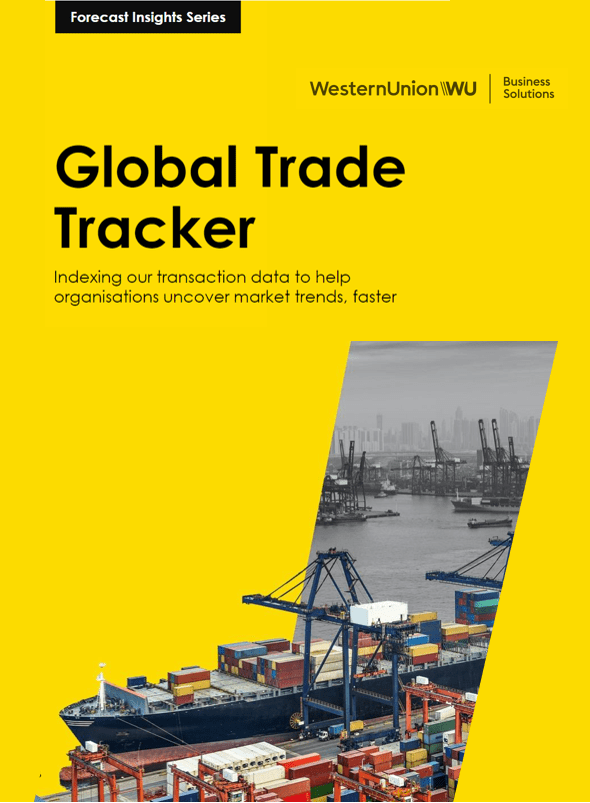 As international organisations recover from the pandemic and resume their global activities, high levels of market disruption are likely to continue.
Benchmarking 2021 plans against recent economic trends is one strategy, but we can now offer a forward-looking, predictive view of the emerging economic landscape to give organisations like yours, a competitive edge.
In partnership with Oxford Economics, we've been working to index our clients' global transaction data against the latest market and economic insight, to create a unique global report to help you track and forecast the future outlook for cross border trading.
Download the report now > https://bit.ly/3GpLX04
Article by Western Union Business Solutions